I'm often asked for suggestions of gifts for many different people in my life. Since I enjoy perusing gift guides, I decided to create my own short gift guide as well as a guide to other gift guides. I mention prices so you can price compare and make sure you're paying a reasonable price.
If you have a board gamer in your life, particularly one that is just starting to build a collection, or doesn't buy many games for themselves, here are some of the newer games that I recommend. I've orgainzed the list by complexity, simplist first. So if the gamer in your life likes "thinkier" games, I think they'll enjoy any of these, but the later games in this list are certainly heavier.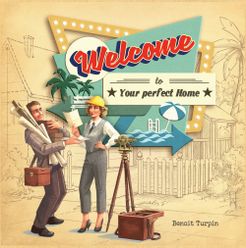 Welcome to… - This is a short game that can play with as many people as you can fit around the table. It's fairly simple to learn which means it can be taught to family and friends that don't usually want to play games, and yet it offers a fun challenge to gamers that enjoy deep strategy. You should have an easy time finding it for around $20.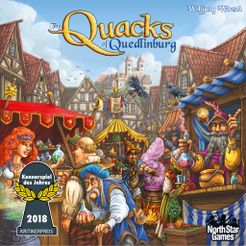 Quacks of Quedlinburg - This game has won many awards for a good reason. The idea is a little odd--you're a medieval "quack doctor" brewing odd potions. But it's a simple-to-learn game. You draw ingredients out of your bag until you stop or you draw too many of the bad "cherry bombs", then you buy more ingredients to add to your bag and do it all over again. There's a lot of variability in the base game to keep the game experience fresh for many plays. This game is really popular and has sold out a few times. You should find it for around $55.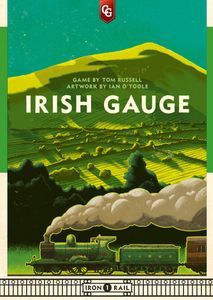 Irish Gauge - A much newer game that may be a little harder to track down. The rules for this fit (a little tightly) on one sheet of paper, but it still feels like a full-length train game. This game is beautiful with art by Ian O'Toole, and plays in 60 minutes as advertised. This is supposed to be the first in a series of games using this same system. While your local store may not have it, the publisher,Capstone Games has it in stock for $40.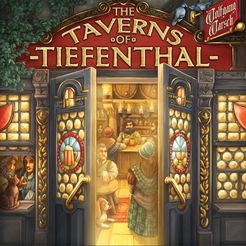 Taverns of Tiefenthal - If your gamer already has Quacks (mentioned above) and loves it, this uses a similar idea of pushing your luck but does it using decks of cards. It's heavier than Quacks and set up is a little fiddly because of the many options you have for which modules you play with. It won't appeal to as many people as Quacks because it is heavier, and finding a good strategy is a little harder, but if the person you're buying for prefers more complex games this may be a great choice. DO NOT pay more than $50 for it, which is what the publisher, North Star Games charges on their website.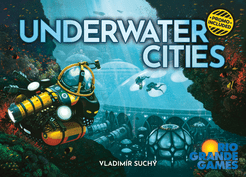 Underwater Cities - This is a heavier game about building cities...underwater. It has garnered a lot of hype for good reason. The mechanics of the game aren't difficult to grasp, but figuring out a way to improve your underwater city faster than your opponent can be. This one is available at most game stores for around $50 - $60.
If you're still looking for something, or just enjoy gift idea lists, here are some more Gift Guides to check out.
BoardGameGeek - While this is a good list, beware, know that the typical "BGG" user is into heavier games than most. So while many of the games are great recommendations, there are some that are SUPER COMPLEX (I'm looking at you Spirit Island, which has a rated weight of 4/5) and others are low in stock so the Amazon price listed is astronomical (example: Escape: Curse of the Temple). I do enjoy that they have stats for the games listed though so your second level of research is easier (e.g., is it a good fit for this person that fits that category?).
Dice Tower - Hosted on CoolStuffInc.com, an awesome online board game retailer (they also have brick and mortar stores in Florida). There's a lot of good variety here. They have contributors focus on types of games they enjoy for recommendations which I think makes for better recommendations. You'll need to look at the games a little to see if the complexity is right for your giftee though.
Family Gamers - A great list, particularly if you have children that you'd like to buy games for. They break their list down into which age ranges the games are appropriate for and are one of the few sources for game recommendations for children under 12.
Spiel des Jahres - While this is technically not a gift guide, it also is. This is the German Game of the Year award. There are three categories Kinderspiele (children's game), Spiele (Game of the Year), Kennerspiele ("Connoisseur" game). The awards are intended to help families find good games to enjoy together, so they tend toward easy to teach/learn and play games with wide appeal. Even the Kennerspiele, which is sold as a "heavy game award" tends toward what most would consider mid-weight games. Wingspan, for example, plays in 60 minutes and has nice easy-to-follow, straight-forward rules.